02/09/2014 08:16 PM
Big Men on Campus
Two academic interlopers attempt to make peace with the townies.

01/26/2014 07:57 PM
Alone at the Museum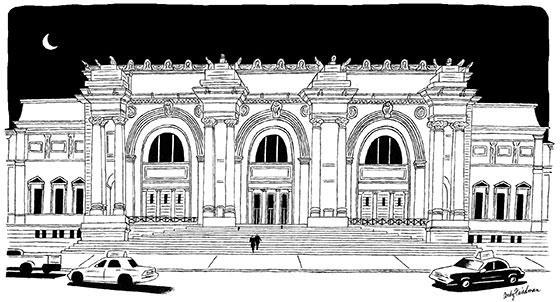 The nighttime is the right time to meander through the Met.

12/09/2013 11:09 AM
The 10 Best Art Shows of the Year
Jerry Saltz on Mike Kelley, Boxer at Rest, Lucy Dodd, and more.

09/05/2013 01:39 PM
The Season in Art
More art shows to see this fall.

08/25/2013 09:08 PM
She'll Probably Cut Up This Magazine Too
How Wangechi Mutu snipped and clipped her way from Nairobi to the walls of the Brooklyn Museum.

10/05/2013 12:59 AM
Where's That Coffee Shop?
The multiple locations of Edward Hopper's Nighthawks, revealed.

02/05/2013 10:53 AM
Jerry Saltz on '93 in Art
Twenty years ago, at the 1993 Whitney Biennial, fault lines opened up and the ground shifted.

05/25/2013 12:59 AM
Are We Still Living in 1993?
A New Museum show makes the argument that the innocuous-seeming, which-year-was-that-again? year, may, in fact, have changed absolutely everything.

02/28/2013 01:44 AM
The Best of the Basement
Rooting through MoMA's century of deep storage for her "Artist's Choice" show, Trisha Donnelly reveals herself.

02/28/2013 02:00 AM
Triaesthete
An artist treks almost 1,200 miles on land and water, from Warsaw to Paris, and gets it all on video.

02/28/2013 02:02 AM
Clinging to the Wreckage
Thomas Hirschhorn sees past the sunny surface of life on a cruise ship—and in the art world.

02/28/2013 02:03 AM
The Annotated Artwork: "Preoccupied Waveforms"
An installation turns synesthesia into something you can visit.

02/28/2013 02:09 AM
Five Shows Jerry Saltz Really Wants to See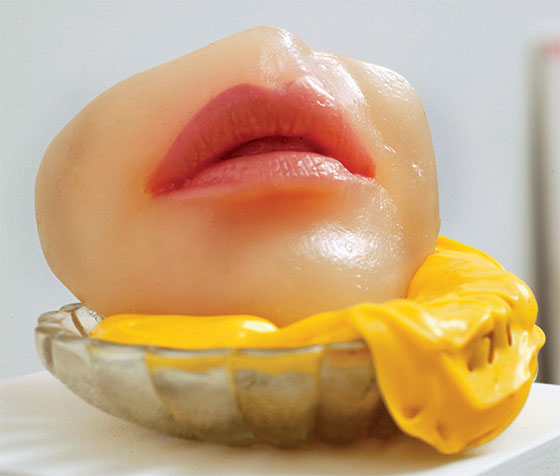 What our art critic is most anticipating this fall.

02/28/2013 02:09 AM
The Other Museum Shop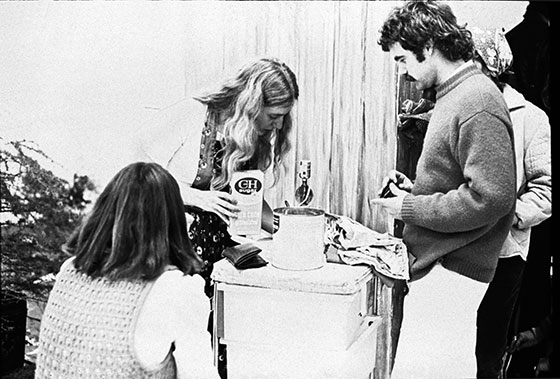 Martha Rosler, the Brooklyn artist best known for feminist photomontages and videos, is a champion garage-sale hound.

02/28/2013 02:09 AM
Richard Artschwager Does More With Less
At 88, with a Whitney retrospective ahead, what is the last great minimalist doing? Simplifying his own life.