12/06/2023 12:43 AM
Chamber Music Pittsburgh seeks Executive Director
The Executive Director is a strategic, entrepreneurial leader who works with the Board of Directors to provide leadership, drive revenue growth, and manage artistic, human, and financial resources.

12/05/2023 09:13 PM
Associate Director of Individual & Planned Giving
This is a new position that will support individual philanthropy as we embark upon an exciting growth initiative and a drive to elevate our individual giving programs.

12/05/2023 06:01 PM
Staff Layoffs At Guggenheim Museum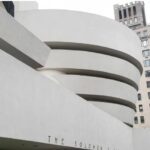 When the Guggenheim raised the price for adult admissions to $30 from $25 over the summer, it cited a lack of visitors and declining membership at a moment when expenses have skyrocketed because of inflation, increased labor costs and insurance, as well as rising shipping fees. – The New York Times

12/05/2023 05:28 PM
What Happens When A Poor State Disinvests In Its Public Universities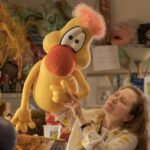 The destruction of dozens of majors and careers at West Virginia University, which serves many working- and middle-class students, raises a fundamental question in public higher education: If you're a bright kid of modest means, which opportunities do you deserve? – The Atlantic

12/05/2023 05:01 PM
Adam Shankman Will Be Creative Director At New DanceOne Company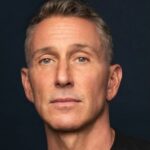 Director and choreographer Adam Shankman has been named chief creative officer of DanceOne, a new brand from TZP Group. DanceOne will serve as the world's largest dance holding company, featuring the nation's leading dance education and competitions. – Variety

12/05/2023 04:32 PM
John Adams On Music As Monuments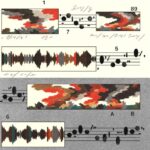 "Something struck me forcibly as I was trying to fulfill the New York Philharmonic's 9/11 commission: America had no contemporary musical work that could express national trauma. We Americans seem to have a popular song for just about every emotion, but in the immediate aftermath of tragedy only classical music seemed able to fill the […]

12/05/2023 04:01 PM
Remembering John Byrne, Scottish Polymath And Creative Force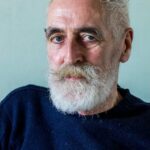 His desire to create extraordinary pieces of work burned fiercely to the end. A cultural polymath, Byrne traversed a number of genres throughout his illustrious career, with successes as a playwright, painter, screenwriter, set designer, costume designer, illustrator, muralist and printmaker. – The Conversation

12/05/2023 03:29 PM
Myths About AI And Creativity
Contrary to some beliefs, introducing AI as a technology can support and enhance creativity in educational settings. For example, generative AI tools can be used to promote divergent thinking, challenge expertise bias, assist in idea evaluation, support idea refinement and facilitate collaboration. – The Conversation

12/05/2023 03:05 PM
Spain's Newspapers Sue Facebook/Meta For Half A Billion Euros
"The AMI media association, … a group representing 83 Spanish media outlets has filed a 550 million euro ($600 million) lawsuit against Facebook owner Meta Platforms, citing unfair competition in the advertising market in a case that could be replicated across the European Union." – Reuters

12/05/2023 02:28 PM
Got Content? (The Meaninglessness Of Our Word For "Stuff")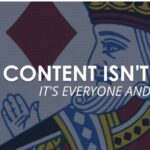 Google "What is Content?" and you will encounter an infinitude of web pages explaining the concept of content marketing; the indispensability of superior content for your brand; how to use content strategically, on and on. The word itself is a blank. – 3 Quarks Daily

12/05/2023 02:06 PM
Syracuse City Ballet Placed On Administrative Leave After Striking Dancers Are Fired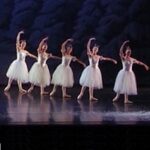 After all eight of the company's dancers went on strike over what they called unsafe working conditions under artistic director Caroline Sheridan, two returned, five were fired and one was placed on leave. Now Sheridan has been suspended following complaints that she reduced a teenaged dancer to tears. – WSYR (Syracuse)

12/05/2023 01:29 PM
Feeling Persistently Meh? Turns Out It's A Real Condition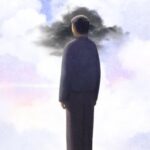 There may not appear to be a reason behind it. "You're just sort of 'meh,'" Dr. Shanbhag said. "And you get used to being that way." – The New York Times

12/05/2023 01:02 PM
Robert Lepage Is Staging A Full-Length Ballet Adaptation Of "Hamlet"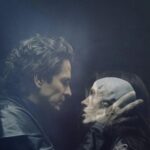 The famed experimental theatre director and his company, Ex Machina, are collaborating with National Ballet of Canada star Guillaume Côté and his company, Côté Danse, composer John Gzowski, and impresario Svetlana Dvoretsky. – Toronto Star

12/05/2023 12:31 PM
Researcher Says Conan Doyle Resented The Success Of Sherlock Holmes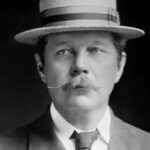 "He would have hated the fact that today, 93 years after his death, his historical novels lie unread, while his 'cheap' – but beloved – detective lives forever on our screens." – The Guardian

12/05/2023 11:59 AM
The Librarians Who Helped Win World War II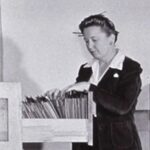 "These librarians adopted technology from other fields to photograph an array of documents, including rare and/or archival documents, and found means of sending them across continents. … Librarians gathered intelligence from technological manuals, land surveys, and economic reports available to the general public in both Axis and neutral countries." – JSTOR Daily

12/05/2023 11:33 AM
When You Want A Dragon, Sometimes You Have To Just Do The Job Yourself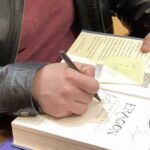 Christopher Paolini really wanted to be a dragon-rider, but that wasn't a job opportunity. So the then-15-year-old wrote a book instead. – The New York Times

12/05/2023 11:04 AM
Nicholas Cage Says He's Ready To Stop Acting in Films
"This would amount to a stark shift for Cage, who has appeared in at least one feature film for 37 consecutive years and … (has) racked up six credits in 2023 alone." He says, "I think I took film performance as far as I could," but is interested in television. – Vanity Fair

12/05/2023 10:33 AM
Burglars Got At An Anselm Kiefer Sculpture And Stole $1 Million Worth Of Parts From It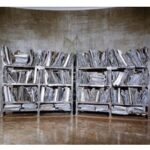 The thieves broke into a warehouse in suburban Paris, cut through the metal guard fence around Kiefer's The High Priestess/Zweistromland, a large lead sculpture of two loaded bookcases, and escaped with several books (presumably to be melted down for the metal) when security guards arrived. – Artnet

12/05/2023 10:01 AM
$100,000 Grawemeyer Award For Music Composition Goes To Aleksandra Vrebalov For "Missa Supratext"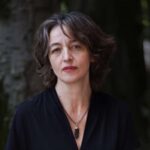 "The six-movement work, written for Kronos Quartet and the San Francisco Girls Chorus, was conceived as a wordless celebration free of any connection to specific religious traditions. … (Its) title translates from Latin as 'Mass Above Words.'" – MSN (San Francisco Chronicle)

12/05/2023 09:35 AM
Broadway May Be Coming Back, But Off- And Off-Off-Broadway Are Still Struggling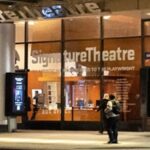 "'This is the hardest season yet,' said the president of the Off-Broadway League, citing the combined effects of smaller audiences, shifting philanthropic patterns, rising wages and costs, and labor shortages at a time when the emergency government assistance (from) the lengthy pandemic shutdown has largely run out." – The New York Times

12/05/2023 09:06 AM
CBC To Eliminate 600 Positions And Reduce Programming Budgets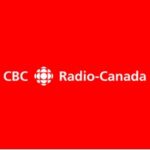 "The Canadian Broadcasting Corp. and Radio-Canada, the French-language version, said the bulk of the layoffs will come from its corporate divisions such as technology and infrastructure. … Along with the job cuts, CBC will be reducing its English and French programming budgets." – AP

12/05/2023 08:32 AM
English National Opera Confirms That It's Moving To Manchester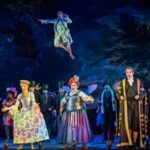 "The company had a shortlist of five places where it was considering setting up a new headquarters, with Manchester, the biggest city in Europe without a resident opera company, always the favourite. … (The announcement comes) a year after funders said it must move its base out of London." – The Guardian

12/05/2023 08:00 AM
Ending Turbulent Period, Trinity Church Wall Street Appoints New Director For Its Famed Music Program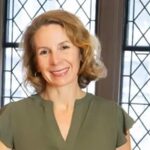 Julian Wachner, who made the historic church into a major force in New York's concert life, was fired in March 2022 for behavior "inconsistent with … a leadership position." His new successor is Melissa Attebury, who directs Trinity's music education programs and is the choir's star mezzo soloist. – The New York Times

12/04/2023 06:01 PM
What It Was Like At This Year's Kennedy Center Honors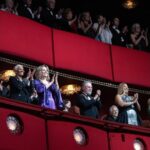 Everything that's usually on the menu was present. Hair-raising musical performances. Touching tributes from past honorees. Biographical videos. Amusing bits. Herbie Hancock. – Washington Post

12/04/2023 05:31 PM
A New Model For Financing Prestige Movies?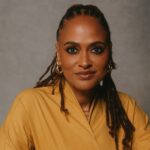 The foundations and donors who wrote the checks to produce it — including the Ford Foundation, nonprofits funded by Melinda French Gates, Laurene Powell Jobs and 23andMe CEO Anne Wojcicki, and some public-spirited NBA stars — aren't expecting a financial return on their investments. They're hoping for a social impact. – Washington Post

12/04/2023 04:44 PM
A Study Of American School Internet Censorship Data Suggests Some Worrying Issues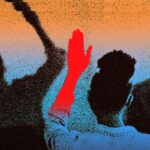 Our analysis of more than 117 million censorship records confirms what students and civil rights advocates have long warned: Web filters are preventing kids from finding critical information about their health, identity, and the subjects they're studying in class. – Wired