01/19/2022 06:01 PM
Music Streaming Subscriptions Grew Spectacularly In 2021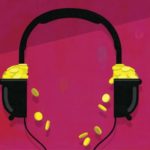 Worldwide streaming subscriptions grew by a healthy 26.4% in the second quarter of 2021, standing at 521.3 million subscribers at the end of that period, an increase of 109.5 million from the year before. – Variety

01/19/2022 05:25 PM
How A Small British Columbia Community Theatre Erupted In Controversy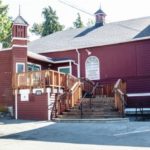 So how did a quaint, 175-seat theatre at the end of a quiet, dead-end street in the Rockland area find itself at the centre of such a storm? – The Times-Colonist (Victoria, BC)

01/19/2022 05:01 PM
Why The Art World Needs To Do More About Climate Change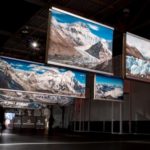 It's not just that we could use more art and exhibitions about climate change. The art world and its institutions need to lead the way in helping society respond, partly by making lasting changes in their own behavior. – Artnet

01/19/2022 04:31 PM
Report: Americans Are Reading Fewer Books
"US adults are reading roughly two or three fewer books per year than they did between 2001 and 2016," according to the report. – Publishing Perspectives

01/19/2022 04:01 PM
King Of Clowns (But Geez Is He Tough)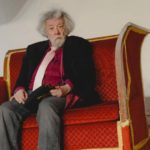 Phillippe Gaulier has been teaching clowns for about half a century, but his stature has grown in recent years, becoming an influential and divisive figure of considerable mystique, the Dumbledore of round red noses. – The New York Times

01/19/2022 03:32 PM
There's Been An Explosion in "Public" Philosophy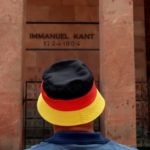 There are, of course, books on philosophy, but also numerous popular live events, courses, podcasts, television and radio programmes, and newspaper columns. Philosophy today is as likely to be found on YouTube as it is in a bookshop or library. – Psyche

01/19/2022 02:57 PM
How Joss Whedon Went From Television Deity And Feminist Hero To Pariah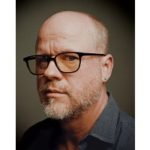 It's a long tale, and not a simple one, but it makes sense — even, in some ways (but not others), to Whedon himself. – New York Magazine

01/19/2022 02:31 PM
How Writers Create Fictional Maps For Their Narratives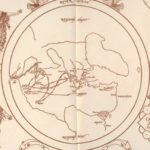 As different novelistic styles, genres and methods of production have risen to prominence, they have enabled their own particular way of creating fictional terrain. These fictional worlds have, in turn, shaped our perceptions of the places we inhabit. – The Guardian

01/19/2022 02:02 PM
French Actor Gaspard Ulliel Dead At 37 Following Ski Accident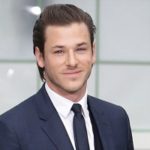 Best known in the anglophone world for the title roles in Hannibal Rising and Saint-Laurent, and one of the stars of the upcoming Marvel series Moon Knight, he was one of the most admired actors of his generation in French cinema and had won two César Awards. – The Washington Post

01/19/2022 01:32 PM
Why I Left The CBC
Those of us on the inside know just how swiftly — and how dramatically — the politics of the public broadcaster have shifted." – Bari Weiss

01/19/2022 01:04 PM
Molière Is Refused Reburial In The Panthéon, And Une Grande Querelle Breaks Out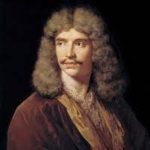 Actor-director Francis Huster has campaigned for years for the "father of the French language" to be admitted to the ranks of les immortels. Yet even in his quadracentennial year, the great playwright is denied. Why? Robert Zaretsky argues that the reason given by the government is, quite frankly, merde. – Slate

01/19/2022 12:29 PM
How The Ratings Hit "Yellowstone" Is Bucking Cultural Trends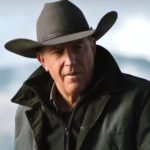 Streaming was supposed to be the great equalizer, for either access to content or its segmentation into competitive platforms warring for their niche and slice of IP. Yellowstone presents a fascinating rebuke to these trends. – The Guardian

01/19/2022 12:01 PM
Venice Tries The Tulsa Tactic: Luring Remote Tech Workers To Live There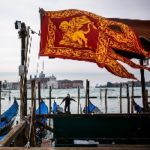 The project, called Venywhere, aims "to convince people who can do their jobs from anywhere to do so in Venice — and its founders believe that the lagoon city, studded with crumbling palazzi and half-used spaces, is the perfect laboratory to experiment with new ways of working." – Bloomberg CityLab

01/19/2022 11:29 AM
Why Is The LA County Museum Of Art Renting Out Its Reputation To Corporations?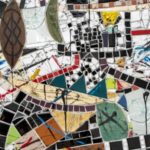 Strip away the diverting celebrity names, and what's left is just a museum show of a corporate collection. Corporate art collections are not a rare thing — although this format is certainly unusual — but exhibitions of them at major museums are. – Los Angeles Times

01/19/2022 11:03 AM
The Roman Villa With Caravaggio's Only Ceiling Fresco Did Not Get A Single Bid At Auction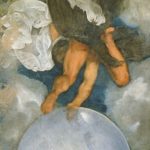 "The estate, known as Villa Aurora, had a price tag of €471 million ($546 million) and could have become the most expensive residential property sold at auction. But instead of a flurry of international bidders, the sale was met with crickets." – Artnet

01/19/2022 10:35 AM
There's Now A Whole Sub-Genre Of Movies About North American School Shootings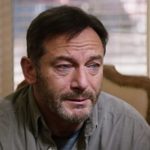 "There has been a range of films" — Zero Day (2002), Elephant (2003), Polytechnique (2009), Beautiful Boy (2010), We Need to Talk About Kevin (2011), Mass (2021), the documentary Bowling for Columbine (2002) — that have tried to make some kind of sense of these senseless, most horrifying atrocities." – BBC

01/19/2022 10:03 AM
Battles Over School District Book Bans Are Metastasizing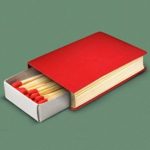 "A pivotal midterm election year, COVID frustrations and a backlash against efforts to call out systemic racism — driven disproportionately by white, suburban and rural parents — have made public schools ground zero in the culture wars." – Axios

01/19/2022 09:32 AM
Inside The FBI's Art Crime Team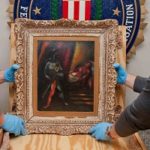 Italy formed its Carabinieri Art Squad back in 1969, but the US didn't create a dedicated equivalent until 2004. Yet since then, the unit has recovered more than 200,000 items worth more than $900,000, investigating everything from museum thefts to forgeries to money laundering to shipwrecks. – Hyperallergic

01/19/2022 09:04 AM
Cincinnati Ballet Has A New Artistic Director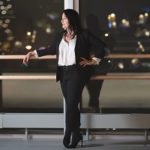 Jodie Gates —founding director of USC's Kaufman School of Dance, former assistant to William Forsythe as well as admired choreographer in her own right, former principal dancer at the Joffrey, Pennsylvania, and Frankfurt Ballets and Complexions Contemporary Ballet — begins her term on August 1. – The Cincinnati Enquirer

01/19/2022 08:31 AM
The UK Government's Plan To Use Culture To Revive The North Of England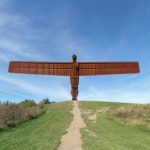 Both Tory ministers and ther Labour counterparts in opposition agree on "a ten-point action plan includ(ing) devolving funding decisions to a regional level from London; encouraging more strategic partnerships and less competition between different areas; and greater investment in next-generation creative talents." – The Guardian

01/19/2022 08:05 AM
Birju Maharaj, India's Great Master Of Kathak Dance, Dead At 83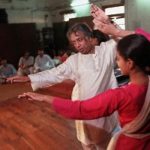 Revered as both performer and teacher, "Maharaj was known for his animated facial expressions and light-footed movements, accompanied by the sound of bells he wore around his ankles. He would often draw inspiration from his own life in his performances and was a skillful storyteller." – AP

01/18/2022 09:10 PM
Managing Director – Contemporary American Theater Festival
CATF invites applicants and nominations for this top leadership role at this unique and accomplished Festival.

01/18/2022 09:07 PM
Chair of Arts Entrepreneurship
The Minneapolis College of Art and Design (MCAD), a college distinguished for 135 years of advancing art and design, is seeking a collaborative, forward-looking, highly creative, and visionary individual to become the Chair of Arts Entrepreneurship

01/18/2022 09:00 PM
Wharton Center for Performing Arts at Michigan State University – Executive Director
The ED will establish and nurture innovative partnerships across the university, with national and global artists and producers, community partners, and in support of the university's overarching educational mission .

01/18/2022 07:17 PM
Brooklyn Museum Strikes Gold with Ringgold (but misgivings dull the luster)
As you have probably by now heard, Faith Ringgold's panegyrical painting, titled: "For the Women's House" (short for: "Women's

01/18/2022 06:01 PM
New Research Tracking Down Art Looted By The Nazis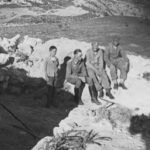 The topic of the Nazi role in antiquities looting is increasingly drawing attention, in part through the work of scholars who are peeling back the mysteries of what happened to the objects that were excavated or seized eight decades ago. – The New York Times