06/26/2022 04:30 PM
Take A Look At Wagner's Early Operas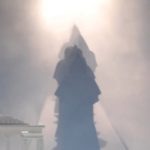 His earliest operas show "an impressionable composer who, before finding a voice of his own, knew how to expertly draw on those he admired; and who, before pioneering a declamatory style of operatic dramaturgy, rapidly developed a keen sense for theatrical storytelling." – The New York Times

06/26/2022 04:00 PM
If We're Truly Living In A Simulation, The Beings Running It Are, To Put It Mildly, Problematic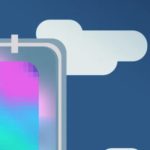 "Suppose we are now willing to regard it as a live possibility that we really are living in a simulation. How much would it matter? Should it profoundly shake our understanding of the cosmos and our place in it?" – Slate

06/26/2022 03:30 PM
How Paris Theatres Are Dealing With Moliere At 400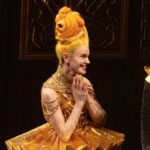 "Does Molière, the 17th-century comedy master and doyen of French playwrights, really still have the power to surprise? As France celebrates the 400th anniversary of his birth, a flurry of new productions suggests that he can." – The New York Times

06/26/2022 03:00 PM
Shooting WWII In Color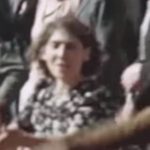 In part to counteract the skills of filmmaker Leni Riefenstahl, who wasted her great talents on supporting fascism and the Nazis, Hollywood filmmaker George Stevens went to war. – Open Culture

06/26/2022 02:30 PM
A Chance Find, A Storied Past, A Relaunch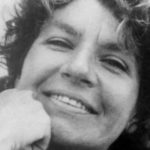 How does a writer like Bette Howland fall into obscurity – and then get rediscovered? Thank the sale rack at Housing Works Bookstore in Brooklyn, for the latter part, anyway. As for the obscurity part? Surprise: Single motherhood isn't great for writers. – Washington Post

06/26/2022 02:00 PM
Dora Maar's Photos Show An Artist Who Knew Her Worth Before She Met Picasso
It's unfortunate (in the extreme) that writers and artists let their relationship overshadow her own work, which not only documents the Surrealists but also captured the economic crisis of the Great Depression in the UK and Spain. – The Guardian (UK)

06/26/2022 01:30 PM
Hollywood Companies Vow To Pay Employees' Travel And Other Abortion Costs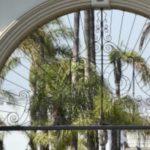 Many Hollywood companies, and the unions SAG-AFTRA and the Directors Guild, say they will pay for employees' costs if they need to travel from states like Georgia to other states where a full range of healthcare reproductive services will, for now, be legal. – Los Angeles Times

06/26/2022 01:00 PM
What's The Labor Of A Social Media Moderator Worth?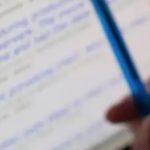 Nothing, but also millions of dollars – at least on Reddit, where moderators are volunteers whose contributions are estimated to be worth $3.4 million. One researcher says, "Platforms are not really interested in investing in making the communities they create better." – New Scientist

06/26/2022 12:30 PM
Only One Broadway Show Is Keeping Its Mask Requirement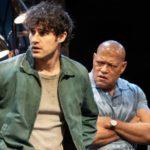 Circle in the Square's American Buffalo will require masks through the end of its run. It's the only Broadway theatre left "not operated by a large company or a nonprofit organization, so its decisions are not tied to those of a bigger entity." – The New York Times

06/26/2022 12:00 PM
Peak TV Is Overwhelming, But Emmy Voters Need To Watch It Anyway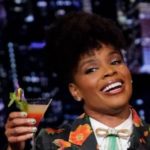 Some of these shows and people won't win, but they deserve to be nominated; and the categories deeply need to change to keep up with all of the great TV out there. – NPR

06/26/2022 11:00 AM
The Mind-Boggling Logistical Challenge Of This Theatre Company's New Plays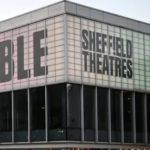 The same 14 cast members in three plays at three different theatres, all running at exactly the same time. Happy 50th, Crucible Theatre in Sheffield, England. – The New York Times

06/26/2022 10:30 AM
Why The Inventor Of The Shopping Mall Denounced His Design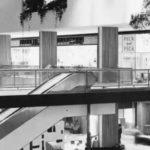 Victor Gruen "set his sights on bringing a dose of Viennese urbanity to what he saw as the car-dominated 'avenues of horror' of American commercial strips. He imagined Southdale as the centre of a new high-density, mixed-use district." Developers had other plans. – The Guardian (UK)

06/26/2022 10:00 AM
FBI Seizes Disputed Basquiat Works From Orlando Show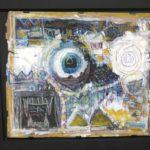 "Orlando Museum of Art spokeswoman Emilia Bourmas-Fry said in a statement that they were complying with a warrant from the FBI for access to the 'Heroes and Monsters' exhibit, which is now in the government's possession." – ABC News (AP)

06/26/2022 09:30 AM
What It Takes To Light Up The Hollywood Sign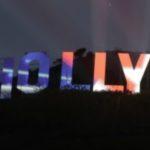 It's a surprisingly rare event, and it takes a lot of moxie, permits, projectors, and work. – Los Angeles Times

06/26/2022 09:00 AM
Want To Have A Nervous Breakdown?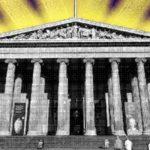 Designing an exhibition is "truly a collaborative process, drawing upon content specialists, community representatives, professional designers, donors, partner institutions and others. It really does take a village. … But designing and developing a museum exhibition is also a white-knuckle, nerve-racking experience." – Inside Higher Ed

06/26/2022 08:30 AM
Unpave A Parking Lot, Make Paradise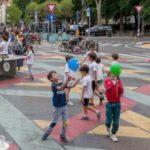 Or at least that was Milan's approach, even before the pandemic, when the city started turning 250,000 square feet of parking lots into playgrounds, picnic areas, and other car-free zones that turned out to be a true boon when COVID hit. – Fast Company

06/26/2022 08:00 AM
Which White British Guy's Vision Of A Nightmare Society Are We Trapped In?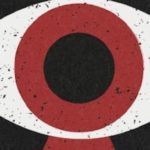 Aldous Huxley or George Orwell? Well, we thought it was Orwell. But now? "We are back to the future. Back to the Brave New World narcotic of media content that takes our mind off everything." – LitHub

06/26/2022 07:30 AM
Some States Aren't Stopping With Censoring School Libraries
States like Kentucky, with conservative legislatures, are taking control over what books can be in public libraries as well. Doesn't sound fascist at all, nope. – NPR

06/26/2022 07:00 AM
Tony Award-Winner Myles Frost Got To MJ From YT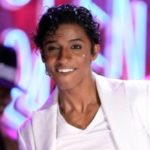 The star accidentally found his way into the musical. "As a high schooler at Thomas Wootton in Rockville, he sang and danced to Jackson's 'Billie Jean,' a recorded performance that would end up on YouTube and later garner the attention of a producer from MJ: The Musical." – Baltimore Sun

06/25/2022 12:47 PM
Blake-Anthony Johnson talks about the role of economic development in arts EDI work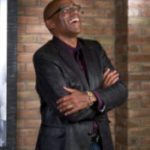 Blake-Anthony Johnson, President & CEO of Chicago Sinfonietta, shares the important role of HR and economic development in arts organizations EDI work.

06/24/2022 06:01 PM
Why It's So Difficult To Pin Down Creativity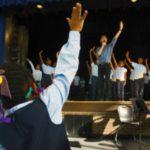 Magic and mystery are what make jokes funny and creativity so tantalizing. Revealing how a magic trick is done or giving away a punchline will not win you any friends. So, as much as we profess interest in divining the "secret" to creative thinking, we're also wary. – Washington Post

06/24/2022 05:28 PM
The Most Multi-Lingual Place On Earth (With Culture To Match)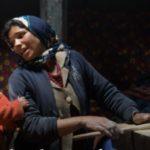 The many languages spoken here, though mostly belonging to the Indo-European family, still more narrowly to the Dardic sub-family within the Indo-Aryan group, are so different from each other that the people of one linguistic community have to rely on a third language. – Aeon

06/24/2022 05:01 PM
Peter Schjeldahl's Daughter Wrote A Memoir About Him. It Doesn't Go Well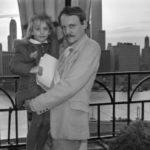 "Maybe writing this book would make my father's … catastrophic personality, seem beautiful to me. … And … maybe … I would seem interesting and modern to him." – Washington Post

06/24/2022 04:32 PM
We Don't Boo At Theatre Anymore. Are We Missing Something?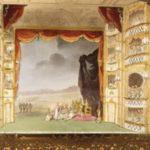 It's curious that booing is absent from modern theatre, because it's as old as European drama. The earliest reports of audience booing were recorded at the annual festival of Dionysus in Athens where playwrights competed to win prizes for their efforts. – The Spectator

06/24/2022 04:01 PM
British Columbia Premier Suspends $800 Million Plan To Rebuild Museum
Horgan explained that British Columbians were unwilling to accept an $800-million price tag for the project while the province faces a doctor shortage, an increasing cost of living and other critical issues coming out of the pandemic. – CBC

06/24/2022 02:58 PM
Can We Cut Poor Old Polonius A Break?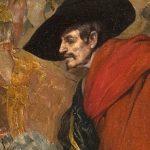 "Polonius isn't a good father. Good fathers don't make good drama. But he's a good character, more complex than critics usually recognize. Polonius is a single father struggling with work-life balance who sadly chooses his career over his daughter's well-being." And his pompous speeches? Big ol' dad jokes. – JSTOR Daily