06/05/2023 05:58 PM
Is This What America Looks Like In A Cultural Collapse?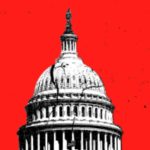 In the past 50 years, despite overall economic growth, the quality of life for most Americans has declined. The wealthy have become wealthier, while the incomes and wages of the median American family have stagnated. As a result, our social pyramid has become top-heavy. – The Atlantic

06/05/2023 04:42 PM
Photographer Who Won The Warhol Copyright Case Goes After Another Artist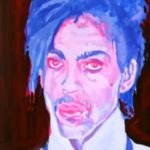 "You did not ask for my permission to copy my photo and I am 'not laughing.' Please do not force me to ask Instagram to delete," Goldsmith in a direct message on Instagram, asking him to remove the post. – Artnet

06/05/2023 04:37 PM
Bumpy Ride: Six Flags Upgrades Parks As Attendance At Amusement Parks Plunges
Last year, when the average price of admission rose to $35.99 from $28.73, many customers—already battered by the highest level of inflation in decades—decided a visit to Six Flags wasn't worth the price. The company recorded 20.4 million visits last year, 26% fewer than in 2021. – Wall Street Journal

06/05/2023 03:34 PM
In Praise Of The Movie Matinee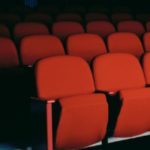 These showings have numerous advantages over their evening counterparts. The tickets are typically cheaper, for one. Daytime movie audiences also tend to be more relaxed, and to go alone. – The Atlantic

06/05/2023 02:30 PM
The Problem With A Picasso Show That's Problematic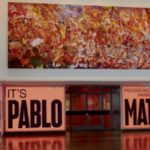 So far as it has an argument it goes like this: Pablo Picasso was an important artist. He was also something of a jerk around women. And women are more than "goddesses or doormats," as Picasso brutally had it; women, too, have stories to tell. – The New York Times

06/05/2023 01:42 PM
Ian Bostridge On The Evolving Plain Of Music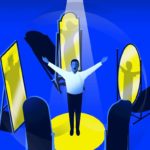 Questioning is built into the classical music tradition; and interpreting this complex music that we have inherited means negotiating between the preoccupations of the past and the present so that we can discover more about ourselves. – The New York Times

06/05/2023 12:35 PM
Is Mexican Music Going Global?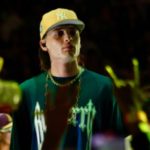 In the streaming era, regional Mexican music has become increasingly popular beyond those borders, thanks to a new generation of artists eager to collaborate across genres. But it's never really had a global star. – Washington Post

06/05/2023 11:40 AM
What's Lost When Movie Theatres Upgrade
Comfort has taken priority over connection. – The Wall Street Journal

06/05/2023 11:00 AM
Learn Some Music History Through A Viral TikTok Dance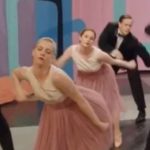 The "Pink Shoe Laces" craze might come from an homage to the recently concluded Mrs. Maisel, but some of the kids doing it are googling Dodie Stevens' 1958 tune, which "is an anti-war/anti-conformity/counterculture anthem." – EuroNews

06/05/2023 10:30 AM
How A Sign In Sidney Brustein's Window Got To Broadway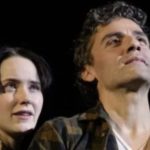 We can all thank Jeremy O. Harris, who didn't want to miss it but was out of town during its run at BAM. "Harris quickly enlisted some producing vets, such as Sue Wagner and John Johnson, and set about finding a theater." – Variety

06/05/2023 10:00 AM
A History Of The Gay Best Friend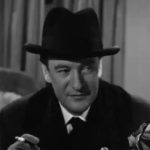 For a long time, "sassy support was about the best representation queer people could hope for on screen, even if it required some code-reading on the viewer's part." – The Guardian (UK)

06/05/2023 09:45 AM
The Man In Charge Of Turning Animated Disney Into Live-Action Extravaganzas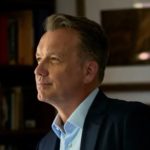 "Disney likes the cash. The company also views Mr. Bailey's remake operation as crucial to remaining relevant. Disney's animated classics are treasured by fans, but most showcase ideas from another era, especially when it comes to gender roles." – The New York Times

06/05/2023 09:30 AM
The Sound Design Of 'Succession' Made The Show's Best Qualities Pop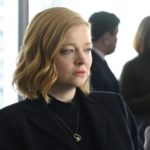 "The show's clever sound design, combined with composer Nicholas Britell's gleefully dark score, reflects a level of emotional sophistication that is unrivaled on television." – Fast Company

06/05/2023 09:15 AM
Once You Start Down The Book Banning Path, The Bible Might Get In Your Way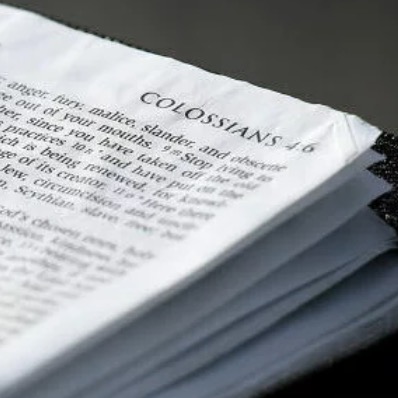 At least, that's what a school district in Utah found, after a parent complained about violence and vulgarity in the book. – NPR

06/05/2023 09:00 AM
Writers And Actors Congratulate Directors, But Say The Deal Doesn't Affect Them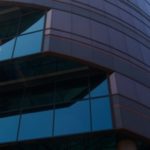 The executive director of SAG-AFTRA: "Our bargaining strategy has never relied upon nor been dependent on the outcome or status of any other union's negotiations, nor do we subscribe to the philosophy that the terms of deals made with other unions bind us." – Variety

06/05/2023 08:45 AM
If Pinocchio Doesn't Freak You Out, Why Does AI?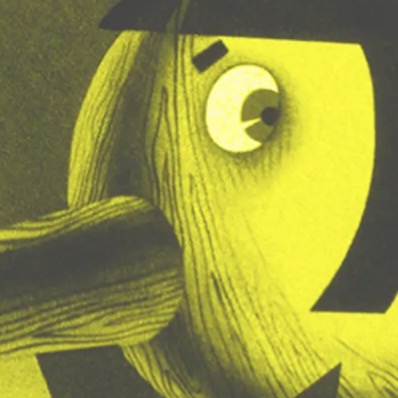 At issue: "We still take our emotional responses to AI too seriously. In particular, I worry that we interpret our emotional responses to be valuable data that will help us determine whether AI is conscious or safe." – Wired

06/05/2023 08:30 AM
Jessie Maple, A Filmmaker Who Broke Many Barriers, Has Died At 86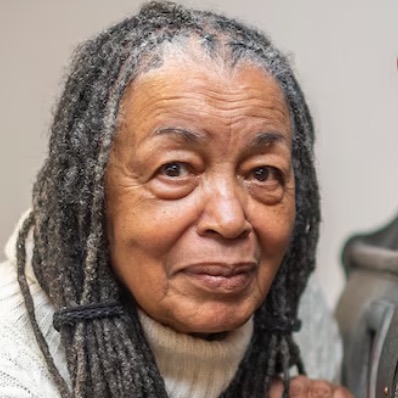 Maple was "a bacteriologist who took up filmmaking in the 1970s, became the first Black woman to join the camera operators union in New York and went on to direct trailblazing independent films about drug addiction, love, sisterhood and friendship." – Washington Post

06/05/2023 08:15 AM
The Story Of The Benin Bronzes Just Added A Strange New Chapter
Plans were underway to give them back, and a Ghanaian architect was designing a great new building. Then "Nigeria's outgoing president announced he had transferred ownership of the looted items to a direct descendant of the ruler they had been stolen from." Uh, wait. – The New York Times

06/05/2023 08:00 AM
The Case For Multilingual Museums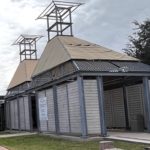 "One of the biggest challenges with incorporating Spanish and English text is planning for the display of double the amount of text which would otherwise be included. In addition to affecting the layout, this additional text can increase the show's production time and the budget." – Glasstire

06/05/2023 07:45 AM
Another News Story Featuring Michelangelo's David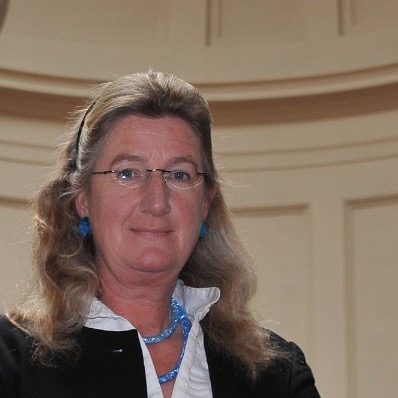 This time, "Italy's Ministry of Cultural Heritage and Activities and Tourism won a lawsuit against Edizioni Condé Nast, which published a magazine cover with a model posing as the sculpture three years ago." – Hyperallergic

06/05/2023 07:30 AM
The British Museum Seems To Have Actually Dropped BP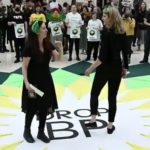 But "the museum said that 'certain terms' of the deal remain in effect, because it has verbally agreed to let BP exercise its 'supporter benefits' until the end of 2023." – The Guardian (UK)

06/05/2023 07:15 AM
Is Now Truly The Time To Protest Here Lies Love Using Pre-Recorded Music?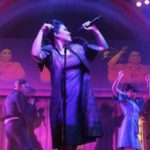 "Even with Broadway budgets for musicals regularly topping $20 million, suddenly adding 19 people (the theatre minimum according to the collective bargaining agreement in place) to the payroll would be a significant additional expense at the last minute." – The Stage (UK)

06/05/2023 07:00 AM
The Directors Guild Has Reached A Tentative Agreement With Studios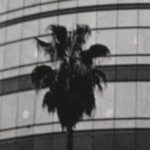 If the members ratify a deal, it will avert a directors strike. "The agreement between the union and the Alliance of Motion Picture and Television Producers (AMPTP) includes gains in wages and benefits, streaming residuals, AI protections and more." – The Hollywood Reporter

06/04/2023 04:00 PM
A Crackdown On Comedy In China Is Now Harming Beijing's Music Scene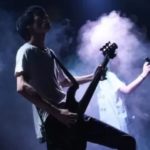 The harsh crackdown on comedy is bad enough, but now it's getting bad for musicians as well. "The problem is that those making the decisions here are keen to be seen to be imposing the Party's will more enthusiastically than rival bureaucrats." – BBC

06/04/2023 03:30 PM
The Bioscientist Slash Pianist Who Creates Silent Film Scores In His Off-Time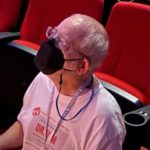 Jon Mirsalis says, "If you see a title on the screen, there are probably 30 different ways you can read the title. With the music it becomes a different experience, a different art form. The marriage of music and film can be very powerful." – Washington Post

06/04/2023 03:00 PM
Review Bombing Of 'The Little Mermaid' Forces Review Aggregators To Change Tactics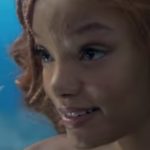 Aggressive one-star reviews, most from people or bots who have definitely not seen the movie, pepper IMdB and Rotten Tomatoes to such a degree that they've had to change their algorithms. And review bombing, with its roots in bad-faith gaming, is only likely to get worse. – CBC